Connect with your social network account
---
Hi
@JDiogo
!
I would check 2 things:
1) Is your glass securely held in place? When in doubt tape it down to the heated bed using blue painters tape. I had issues where the the print would warp and when the nozzle hit the print, the glass would slip.
2) Check the height you are starting your first layer, it looks like the first layer might be too far away from the glass.
Let me know how it goes
---
Hello Jdiogo,
adding to what Tgala said, you should also:
- check you X and Y axis pulleys (the teethed parts attached to the motors that drive the belt) making sure they are correctly held on to the motor axis
- make sure you belts have some tension, they should make a sound akin to a bass guitar string when plucked. Too little tension can cause the axis pulley to skip the belt's teeth.
- Adjust your first layer height, if you first layer is the one on top on the photo, it appears to be a little too close to the bed worsening the extrusion,you can notice the squished wavy look the lines have.
- Make sure the motherboard fans are enabled and correctly positioned to cool the stepper drives, also ensure the stepper driver's heatsinks are clean and on top of the stepper drivers.
- Make sure you filament tensioner is correctly tightened (tighten it one full rotation after it starts to grab the filament, just to be sure
) so that it grips enough to extrude consistently throughout the part. In the photo I can see on the bottom right the printer stopped extruding during the layer and then restarted, that is normally a sign of insufficient filament tension.
Once you try theses suggestions please give some feedback so we can help you further
---
Hi MrDoom, Tgala, and all.
Problem solved completely I think . So thnks for your help.
Checked my X and Y axis pulleys, and found them somewhat loose. so I fastened them.
Made sure the belts had some tension, done
and without any other alteration I've come to the next work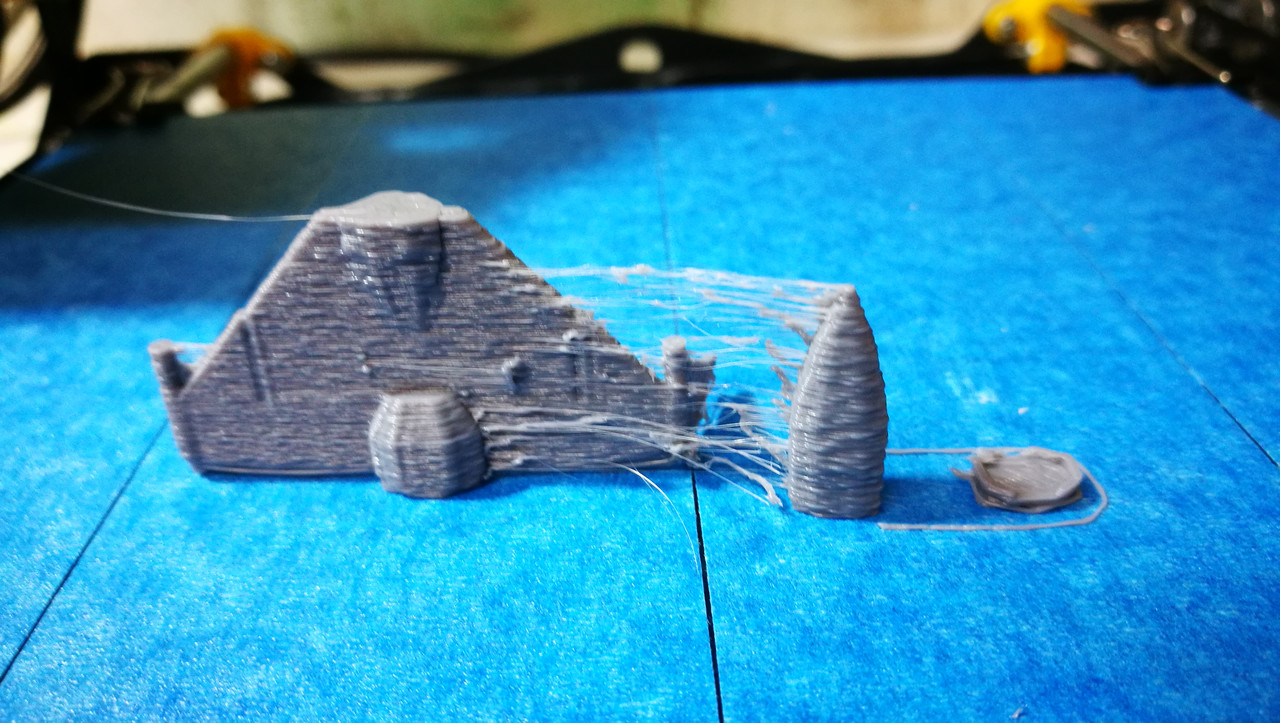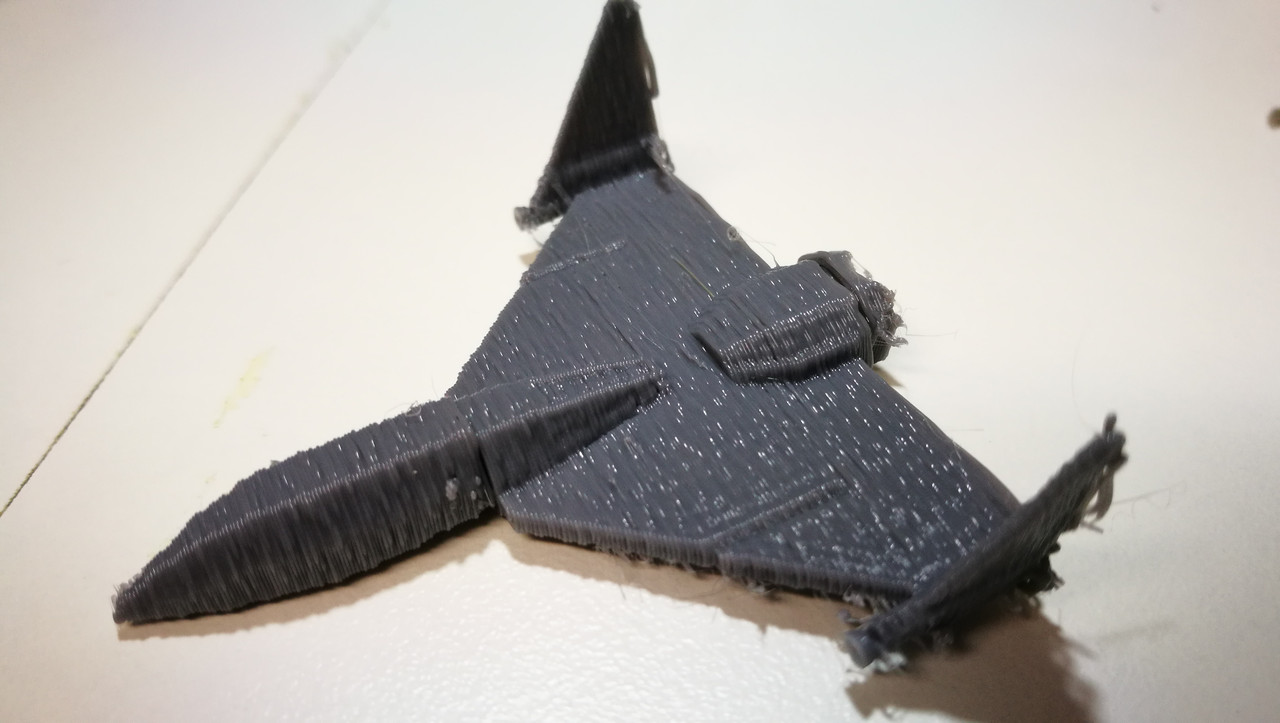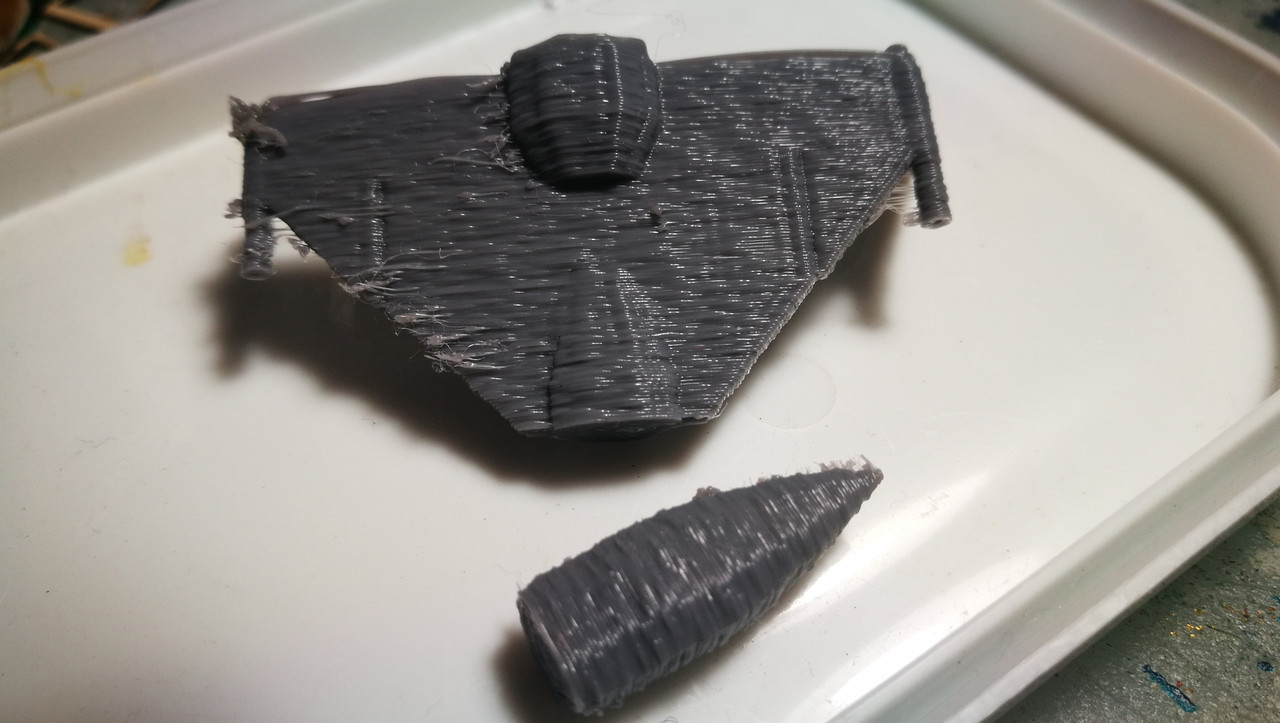 which leads me to other situations......
But I'll open a new topic
Once again many thnks
JDiogo
---
I can't remember if it has been said here before but you can use this as a general rule of thumb:
If you pluck the belt and it sounds like a double bass you're good. If it sounds like a guitar you have gone too far, if it sounds like a drum or doesn't make any sound at all it needs more tension.

Cheers!
---
Hi All.
Problem solved
thnks
JDiogo
---
Awesome!
---
---
the output is very great.
---