Connect with your social network account
I have an outline of something i want to 3D print. I was thinking of scanning it and then tracing it in Inkscape to make a vector. I'm just not sure i know where to go from there. I have a
XP-Pen Star 06
Drawing Tablet to use with Inkscape for node editing and drawing new art. I've created things in tinkercad and inventor from scratch but never from a 2D vector outline. Can someone suggest the best way to do this while also keeping the scale of my outline?
---
Posts: 28
Joined: 04 Mar 2019, 13:41
You can convert a *.svg to a 3D shape with the extrusion operation. The extrusion operation can be done with Blender software, or with Tinkercad online platform.
For the case using Blender you can follow the steps 34-41 of the following tutorial:
https://spolearninglab.com/curriculum/s ... er_02.html
You would need to:
i) install Blender;
ii) import *.svg;
iii) extrude shape by choosing the extrusion amount.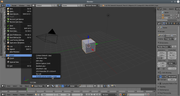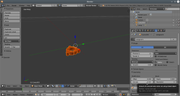 Alternatively you can use Tinkercad, just import the *.svg and Tinkercad will extrude it automatically for you: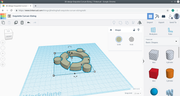 ---