Connect with your social network account
Hi all,
mounting my HelloBee, and found a situation that I think was answered before but couldn't find the solution
>-- the heat bed has the wire connections (Black and Red) soldered to the bed.
But the two white wires are left open. So where should they be connected ? on my stuff they are not connected.
JDiogo
---
Hi
@JDiogo
, welcome to the forum!
The heated bed should have a thick pair of wires (red and black) soldered to the terminals on the bed and the white wires (for the temperature sensor) should end on a glass bead that is glued to a hold in the center of the bed and, on the other side, should end on a white JST connector.
I'm not sure I fully understand your problem, can you please send pictures?
Thanks!
---
Hi tgala
thnks for the info, so far have solved the situation.
Anyway another one problem arose concerning the heat bed.
As you may see from the photo the heat bed isn´t leveled, it makes a oval in the midle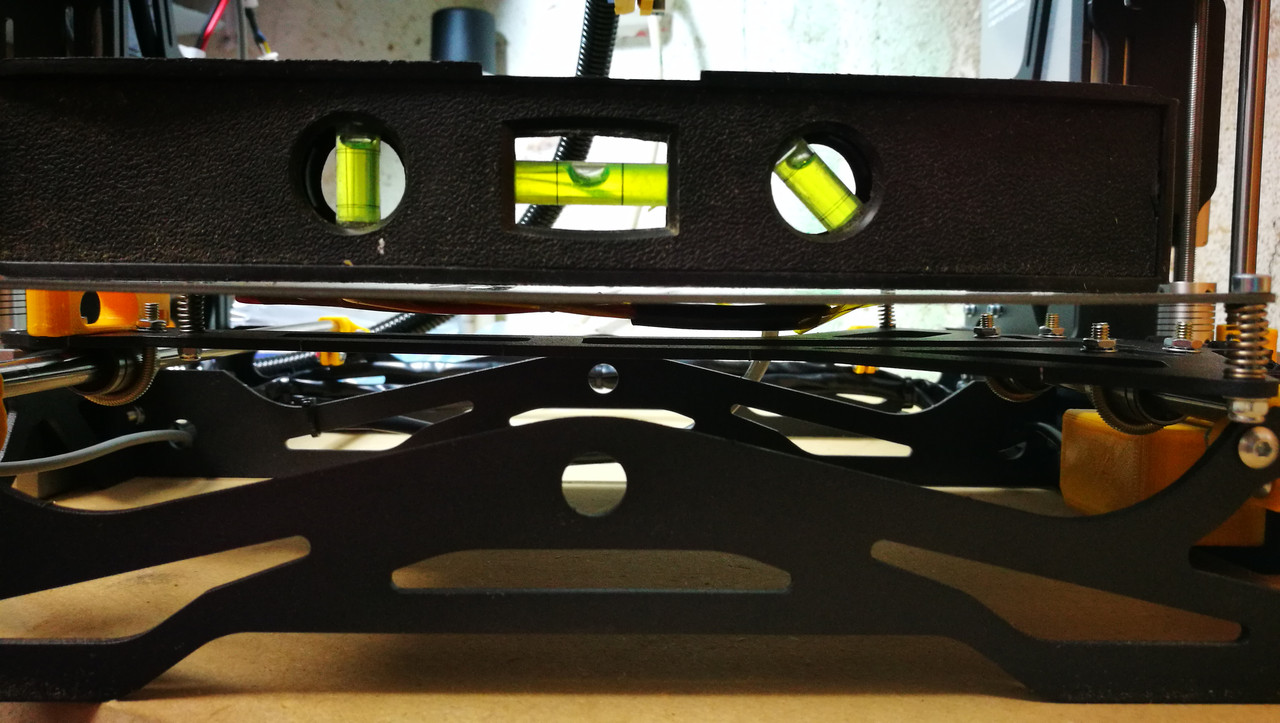 any idea to avoid it ?
JDiogo
---
Hi!
I'm glad you managed to get that working but beware that if the sensor temperature is misplaced, the controller keep heating the bed to try to reach your set temperature, that might be dangerous (although I *think* there is some firmware checks to avoid that but it doesn't hurt to double check the sensor). Also, if the power cables for the bed have intermittent connection, it might cause the MOSFET to fail in a state where it is always conducting electricity. In case of doubt, contact customer support
Regarding the warping of your heated bed, the glass surface should compensate that, besides that actually might have a net positive effect helping the uniform heat distribution over the glass surface (you're conducting more heat to the place where it is easier to lose heat: the corners).
Anyway, the printer has been printing OK?
---
Hi, thnks
regarding the printing as someone once said "... not yet, not yet."
JDiogo
---
Yeah, i know the feeling
Have you tried the suggested prusa fixes?
download/file.php?id=62
---
Hi all, Hi tgala
Some more steps were walked
I've seen the doc you mentioned, and it will be of some help. Thanks.
Anyway I'm having another problem.
Bought the auto level add on, installed the firmware update as shown in the video, altered the codo as said,
but the printer keeps trying to find the Z info as shown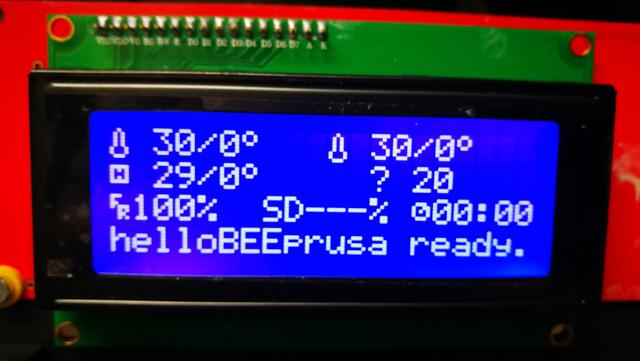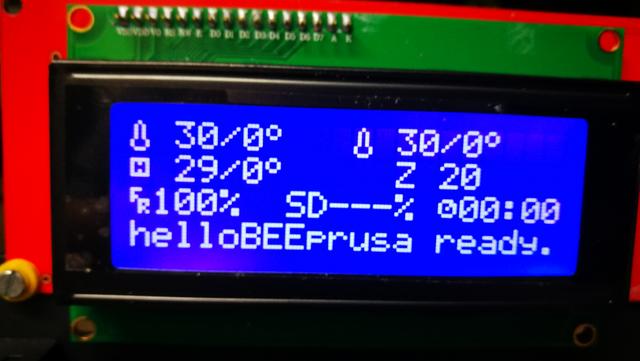 Can you help me ?
What am I doing wrong ?
---
---
Hello Jdiogo,

Make sure you bed isn't simply too misaligned ( the back side being much higher than the front), or if your yellow piece (the one that holds the servomotor) is correctly tightened to the X carriage ,if the top screw is slightly loose this happens, also if necessary you can use one or two washers between the carriage and the yellow piece on the bottom screw to change the angle slightly.

BTW, DO NOT force the servo motor to rotate by hand, doing so can break it rendering the autoleving kit useless!
---
Hi MrDoom,
I want to thank you for your help.
The situation has been solved with the extra washer
Thnks
JDiogo
---